The following films are on my Vimeo account . Below they are listed in order of completion to show my filmmaking progression.
1 A Long Way Home. A simple music video of a friend, Neil Stone, performing one of his original songs. Except its gestation wasn't at all simple. In the 1stshoot in the White Hart's garden I wasn't sure if I was operating the sound recorder correctly, nor the camera, not having at that point any tuition on either, the instruction being 'Go out and make a film, any film'.
The H4N sound recorder was in fact working and very clearly recorded the helicopter flying overhead. To add further unwanted 'sonic atmosphere' there were police sirens, the wind chimes in the garden started up, and a waitress dropped a tray, loudly. So, we abandoned that.
Our next shoot in their beautiful dining room couldn't have gone better, although we both saw a ghost (and I don't believe in ghosts). This is my first ever film and was hard won. It also became apparent that as there were only the two of us, by default I had to be the director.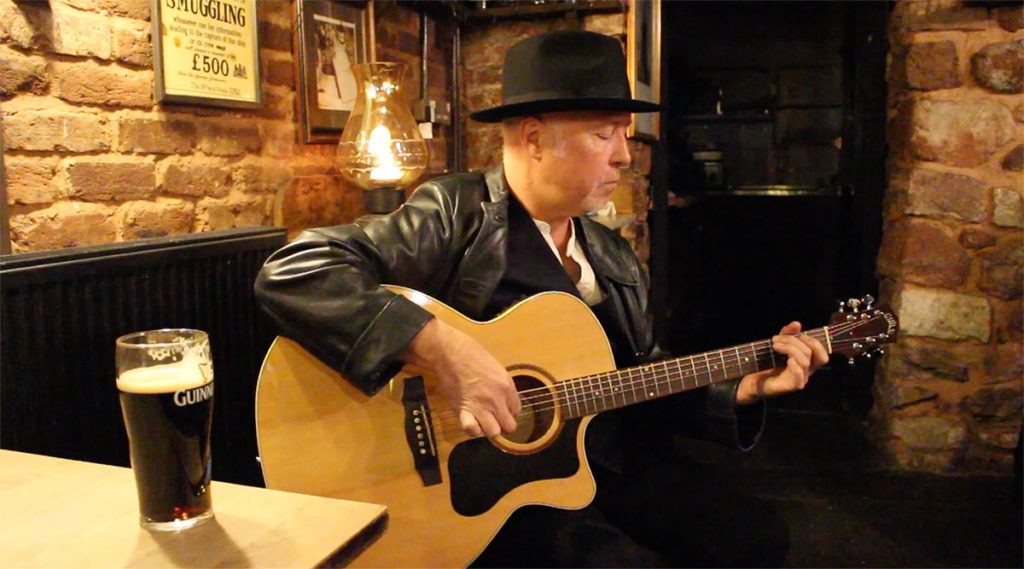 2 Sir Reel. A surreal film to celebrate 100 years of Surrealism, by necessity being compiled primarily from past stills. An education in editing, which was in FCPX.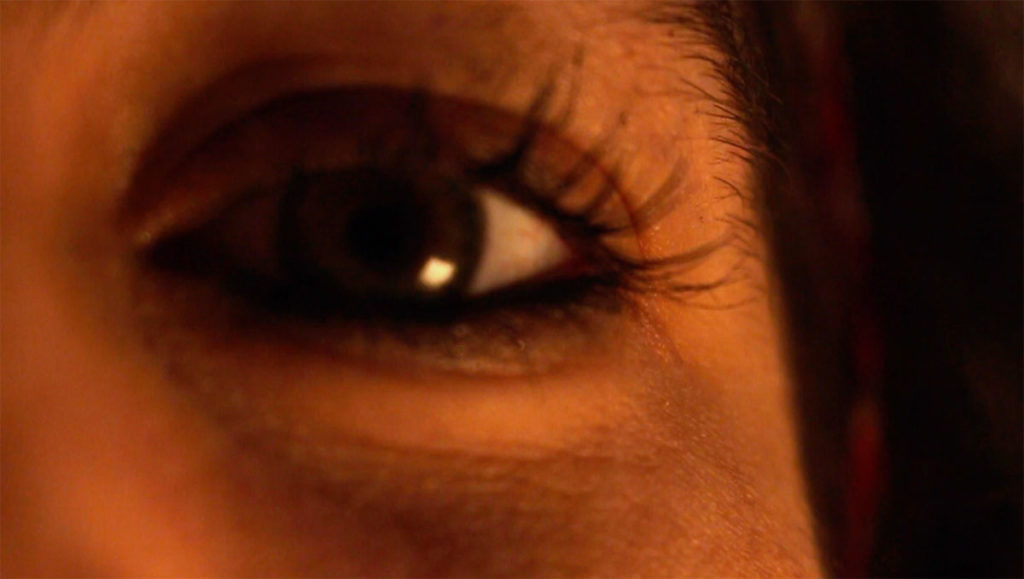 3 Down with this sort of thing. A Film of the protest in Princesshay, Exeter, and around the world, on 30thJan 2017 against the election of Trump. This was about creating 'alternative truths' in the edit while attempting a Cinema Verité Documentary style.
A book I was directed towards early in my Foundation degree course was 'The Guerrilla Film Makers Pocketbook' which fitted me like a glove. One technique noted is to turn negatives (like zero budget!) into positives. At that time a problem was this was my first try at handheld camera, so the jerky and panicky looking footage wasn't an adopted style, it was the best I could manage at that time. I learnt several things on this shoot:
a) If you have a camera, with a mic on top, and even better a small LED light as well, people get out of your way. The BBC was also present and it was apparent the bigger your camera the more that occurs.
b) If you have on a Hi-Vis jacket with Press written on the back that is an asset in the UK, though in some other countries it can be a death sentence.
c) Height. I now realise this is essential to get the best shots. What would be ideal is inventing a trolley, to get your gear to the event easily, and for that trolley to then transform into a short A frame type ladder. You don't need a massive amount of extra height, just to be higher than anybody else. A box would also do the trick.
d) Shot stealing! The BBC had set up an interviewee to question. I then slid in between the interviewer and the cameraman and also filmed. They couldn't stop me doing this as it would interrupt their piece. They have put in effort to organise an interviewee but now I, as a one-man band, have also got it. I suggest bailing out early before 'objections' are raised afterwards.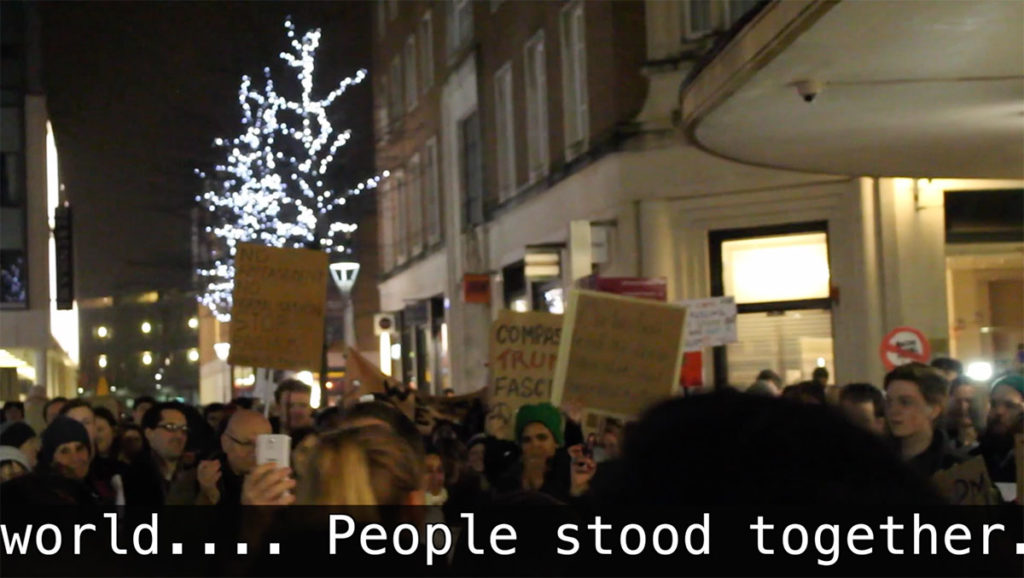 4 Three Witches. This was my first Creative film and was based on a question: Why were the witches in Shakespeare's play Macbeth in the woods in the first place? However, it turned out I'd taken the idea of 'show don't tell' too far and some didn't understand it, so I'm considering re-editing. This was my first go at Green Screen and it worked out surprisingly well, including the 'twist' two thirds of the way through. I got extremely lucky that Daisy had an identical twin Meghan, and a close friend Mollie because as the title suggests, I needed three actresses.
All the footage was shot by Charlotte Madge and myself and I made 3 x Camera Dolly's – which can be used for lighting units as well – and I also adapted the Exeter College's Camera Jib so it could be 'steered' from the front and hold not only a camera but lights as well. There is a 'Making of' film that shows some of the processes and techniques. The making of the hessian 'sackcloth' costumes were via a deal with Gina (see Blitz film).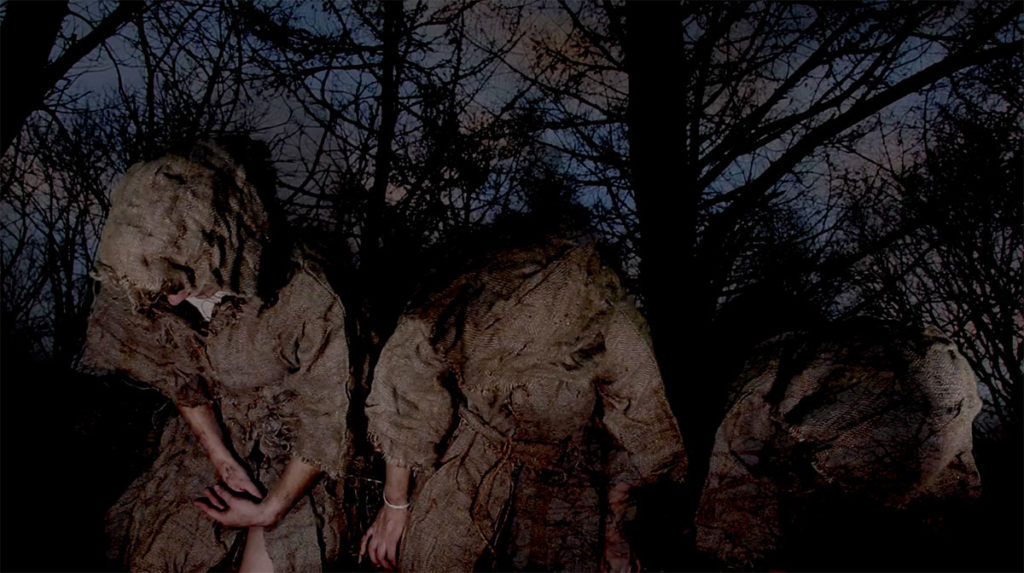 5 The Last Dance. This was made after The Three Witches but was what Daisy and I had previously planned to make. The idea was to make Daisy's body disappear by becoming see through. Underdressing her in a pink bodysuit meant when holes were cut into her outer costume that pink became increasingly visible. It could then be replaced, either by what I was substituting on the Green behind, or with something different from that. The theme is the way we are destroying our world by way of water and air pollution resulting in global warming, which in turn creates the fire which consumes Daisy, who is playing the part of mother earth.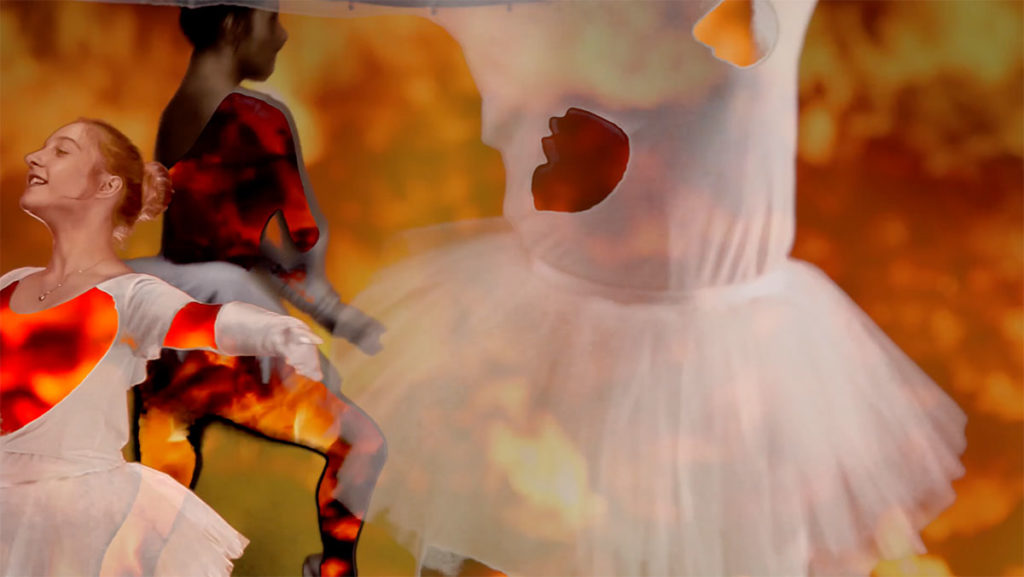 6 Okeh Bokeh. This was made to create a link between my previous world of entertainment lighting and my new world of film. The device I chose was Bokeh, a Japanese word referring to the blurring of light by a lens. Bokeh is sometimes used as a pause or interval within movie scenes, and also as a portent of violence to come. Here, I wanted to use it very simply as a thing of beauty. This cost £0.00 to make.
7 Rep. A final to my Foundation degree year 2 Creative film, being a homage to Ridley Scott, triggered by the release of Bladerunner 2049 in 2017. This was my first attempt at writing a script to drive a film forward.
It was heavily dependent on Green screen and 'found footage' of wars, conflicts, religion and art. It was during this film that I significantly improved my Final Cut Pro editing skills.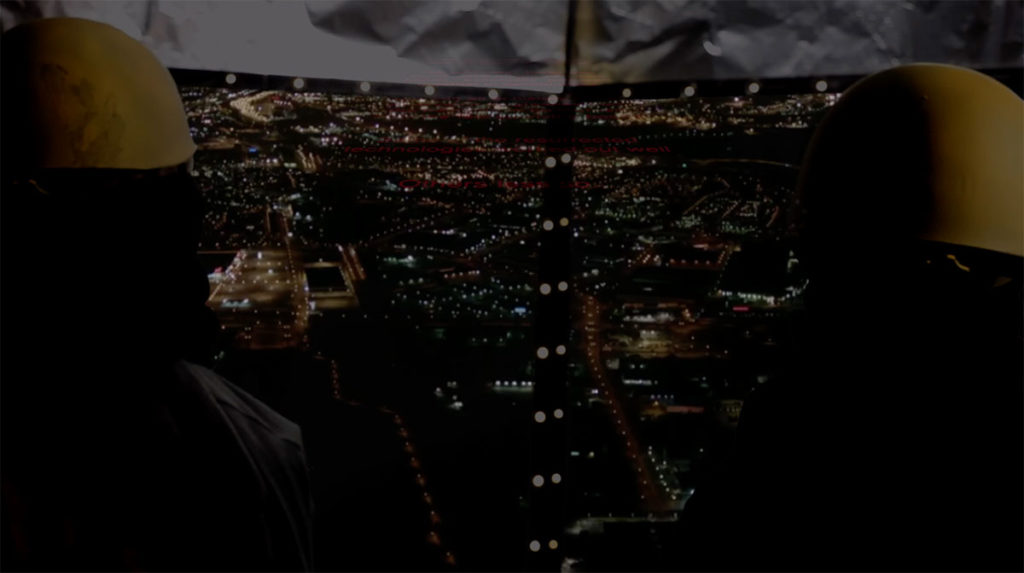 Incidentally, both characters in the above still of the 'Cockpit' set up are dressmaking dummies as I couldn't find actors available at the right time.
Rep won an Exeter College 'Oscar' for best Creative film, something I am very proud of as 20 months previously I had never made a film, nor ever shot a moving image.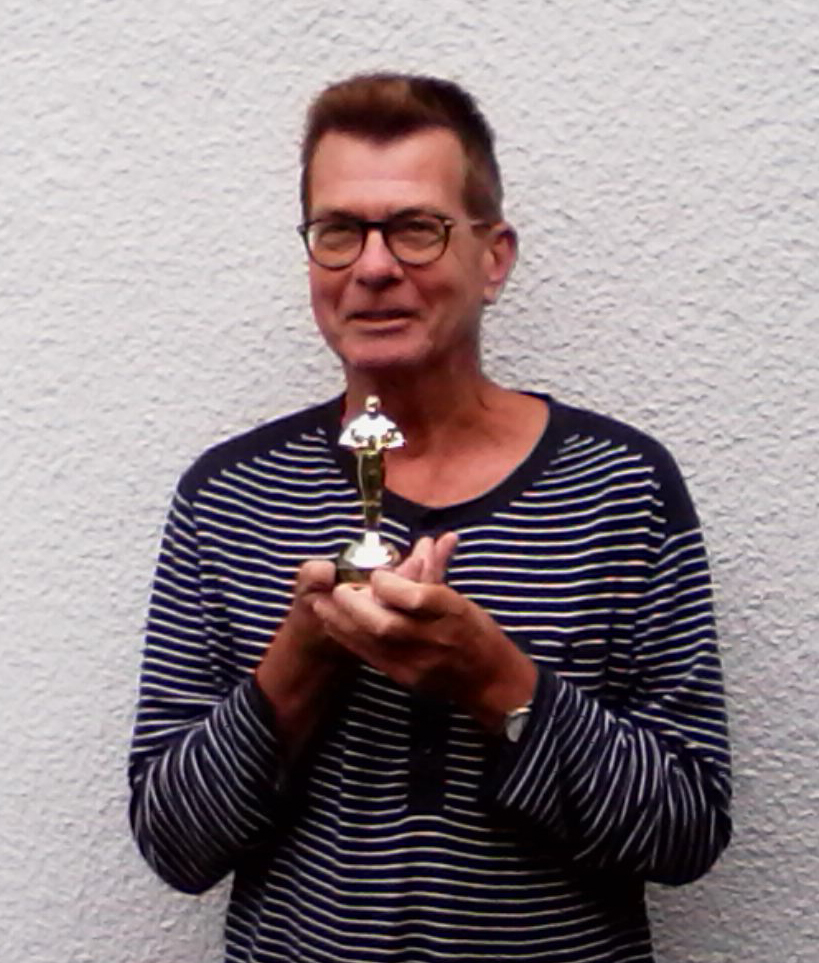 Three Documentary's that are too large for my Vimeo account
Blitz. Produced by Gina Kennedy was to commemorate 75 Years since the Exeter Blitz. I was part of a team of three with Gina and Felix. who interviewed a dozen or so people – over a three-month period – who had been children or teenagers on 4thMay 1942 when the Luftwaffe dropped bombs on Exeter. I learnt a great deal about camera work from Felix, he learnt some lighting techniques from me, and we met in the middle and muddled through on sound. Due to a car break down I had to do one of the interviews, which Gina usually did. All good training for the future. Our film was part of several other events and was run on a loop in The Underground Passages during May 2017.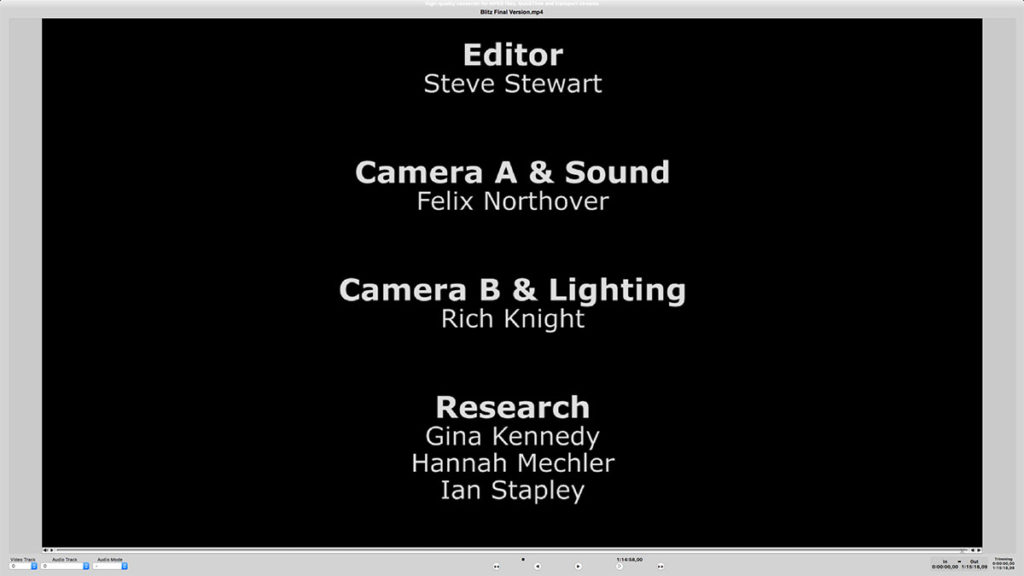 The 3 Piggies. A short film which introduces a seminar at Plasa 2017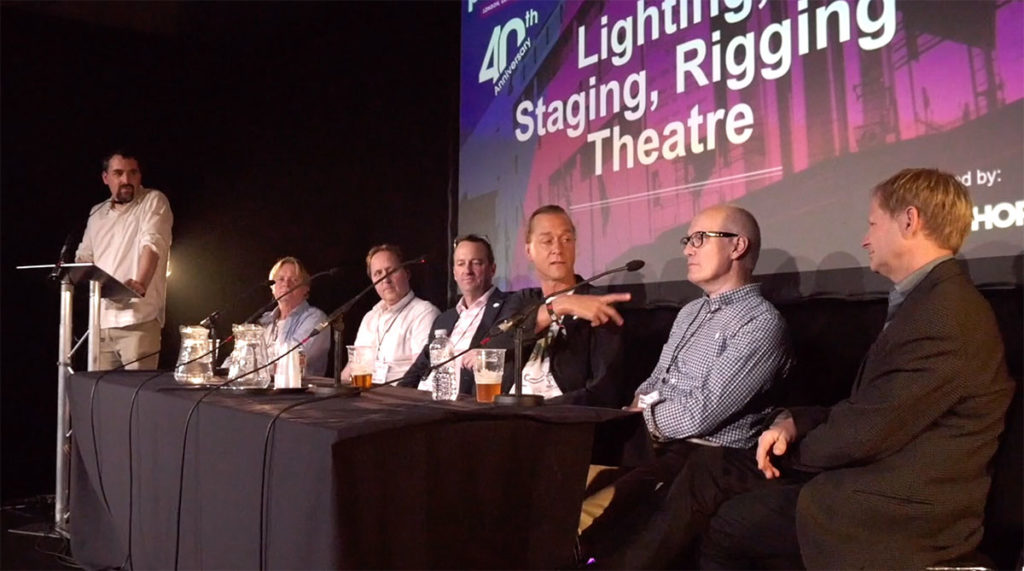 Can Pigs Still Fly?A documentary celebrating 25 years since the creation of a revolutionary lighting desk, the Wholehog 1, which I was an early adopter of. It was in editing this film I learnt how to make apparently seamless cuts. My client, and my client's client, are on record as being very happy with the outcome.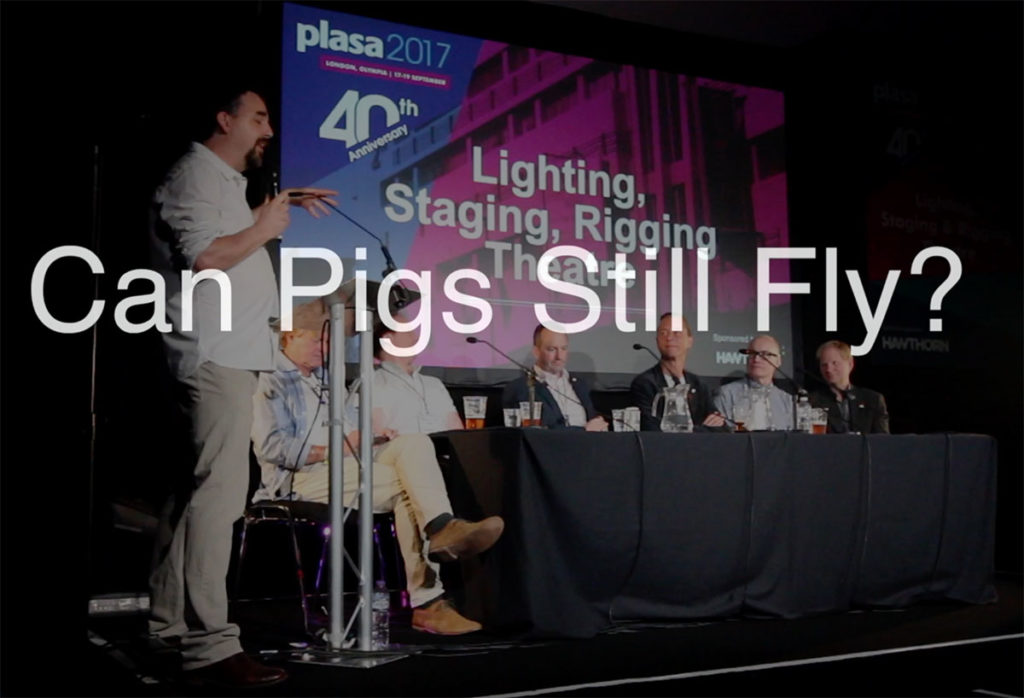 Plymouth Uni 3rdYear:
The Dagger. A collaboration with Tim Hanrahan, an actor at Plymouth University, where we used the dagger soliloquy from Macbeth and I then uncovered ways to augment and enhance it using green screen techniques. A lot of the look of this film came about by accident due to my discovery process in learning After Effects for the first time. This included pressing a button which made Tim disappear but his shadow (on the faked in green screen granite wall) stayed and continued to respond to his now unseen movements.
Given accidents were happening I went with them and the 'tone additions' under Tim's voice were my recordings of Ae grinding its away through rendering changes at an irregular, (but always slow!) pace. There is an additional film about the collaborative process.